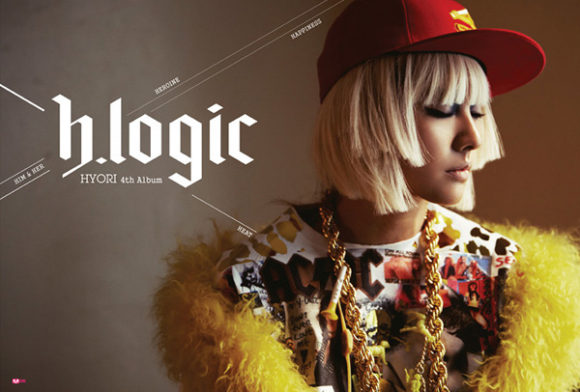 I can't even recognize her here... I'm not a big fan of
Hyori Lee
, but she does have a few good songs. I still remember her old song; 10 minutes. Lol it is the only song which I can remember at the moment xD.
This album is the leaked version.
Her official comeback album will be out on the 13th of April. My rate is a
1.5 out of 5
, which is quite bad. There are a lot of fast/dance songs in this album and some songs have great beats, but her album as a whole is monotonous.
Tracklist:
01 I'm Back
02 Love Sign (feat. 상추 of 마이티마우스)
03 Chitty Chitty Bang Bang (feat. Ceejay of Freshboyz)
04 Feel The Same
05 Bring It Back (feat. 베카 of 애프터스쿨, 전지윤 of 포미닛)
06 Highlight (feat. Bizzy)
07 그네 (feat. 개리 of 리쌍)
08 Scandal
09 100 Percent
10 Want Me Back
11 How Did We Get (With 대성)
12 So Cold
13 Get 2 Know (feat. Double K)
14 Memory (feat. Bizzy)
Download:
http://www.megaupload.com/?d=TLX2IDWM