Clean & Clear Oil Control Sheets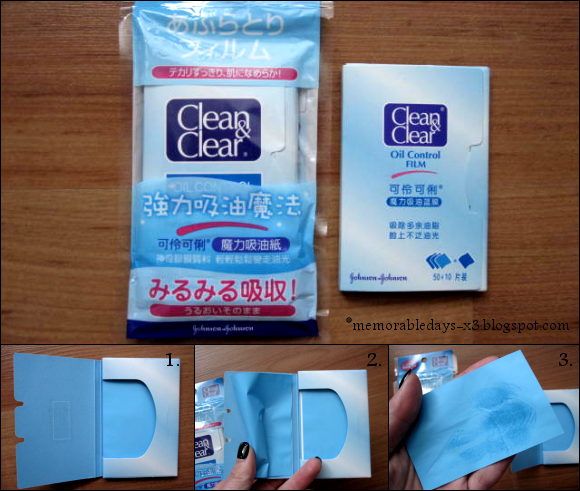 I bought this while I was in Hong Kong and in China. Friends who I often see might have seen me using this. I have a combined skin type, which means that my T-zone is very oily. A very good product for people with an oily face is the Clean & Clear oil control sheet. It's very easy to use and it works. If you're out for the whole day, you might use it twice per day and it also depends on the weather. While I was in China I saw a lot of oil control sheets of different brands, but a lot were fake, so I truly recommend people to buy oil control sheets from Clean & Clear.

Pros:
- It won't smudge your make up
- Removes the shine of your face
- Instantly removes excess oil
- The sheets are soft

Cons:
- It's expensive for just a few sheets

The blue version doesn't have any fragrance on it, but there is also a pink version, which has the grapefruit fragrance. Unfortunately you can't buy this product in Holland anymore. The price is around: 2.50 euros each and there are 60 sheets in it. The pink version is a bit more expensive; around 3 euros per pack.